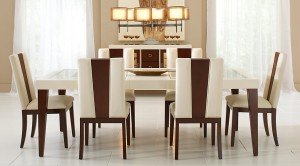 Boost-up moods: Use good fragrances in the dining space. Generally food related aromas are best for dining. Excessively sharp lights may trigger the artificial feelings of overeating so keep the lights normal. For drinks at night with diner, the candle-light is the most common and populat in modern time.
Flash lights, moving lights & parlights put negative impact on hunger. Therefore stable and sober light is necessary in the dining area with calm echos. Excess use of mirrors in all the four directions be avoided however a large mirror in the dining area fixed on northern or eastern walls is a positive Vastu. Dining vastu tips, top vastu consultant, best vastu tips, vastu remedies, Dining room vastu tips, vastu, top vastu expert,
vastu consultant,
Dr. Anand Bhardwaj is one of the eminent vaastu consultant form India. He provides consultation on Vastu Tip, Vastu Direction, Vastu Facing, Vastu Shastra Consultant, Vastu Shastra Consultancy, Vastu Consultancy Services, Fengshui, Pyramidology, Numerology, Energy Scanning, etc. Read More
No Fields Found.
Consult Now Call Dr. Anand Bhardwaj